Last Saturday we had two demonstrations right after oneanother. The goals of the demonstration were slightly different, altough probably most participating in one, could also have been in the other. However, they did turn out to be quite different.
While the first demonstration was against the Norwegian company Yara handing out an ecology prize to the dictator of Ethiopia, the second one was for a true left wing shift in Norwegian politics after the general elections next week, no matter how they turn out.
Now look at these pictures (more pics below). Aren't the differences telling?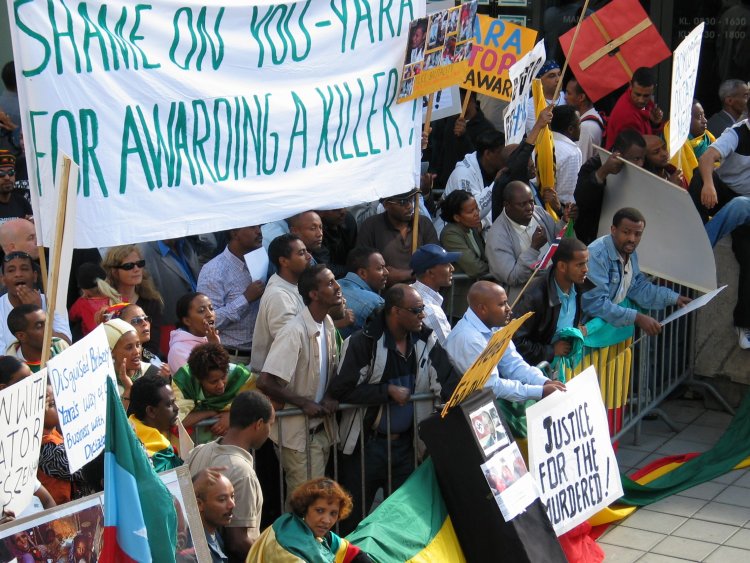 Actually, it's not even all about race, as I'll explain…
Continue reading two demonstrations, two worlds →